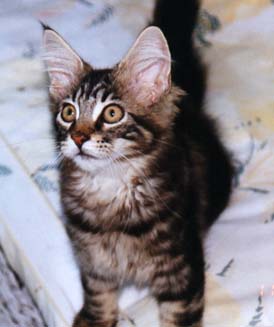 Maharajah 90 days : Now participates at Fife Shows.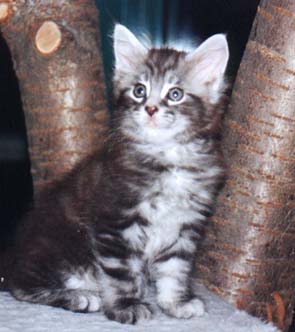 Mistral 45 days : Best In Show in Kitten Class (FIAF) at S.Marino. Now is a World Campion of WCF,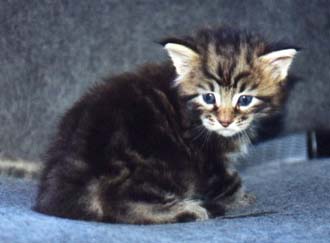 Magnifico 30 days : Now is QGC TICA.
He is now a father of many kittens who participate the shows. His photo as a adult is shown in ALUMNI page.
Up dated 09.09.05