The kitten of Saigon & Michelangelo is born on June 21st 2012. There is only one boy kitten in red colour. He is huge and very much like his father, and his red colour is very warm without white. This is a first litter for Michelangelo and this boy seems very promising.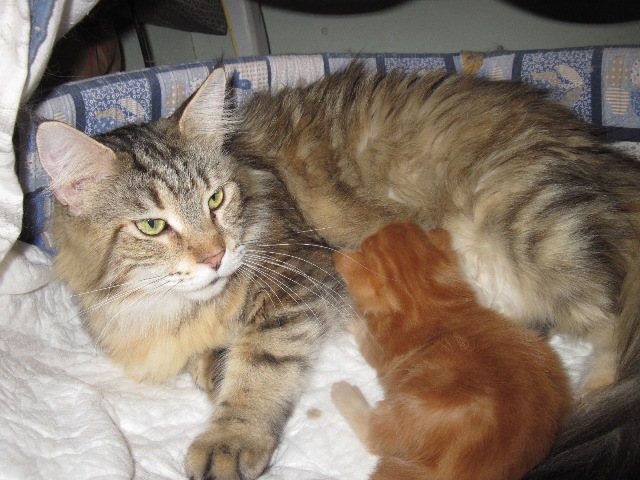 PHOTO AT 14 DAYS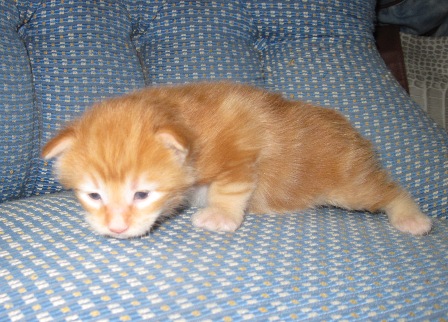 red classic tabby (available)
30 DAYS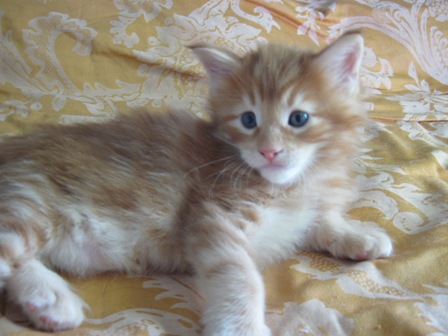 (available)
45 DAYS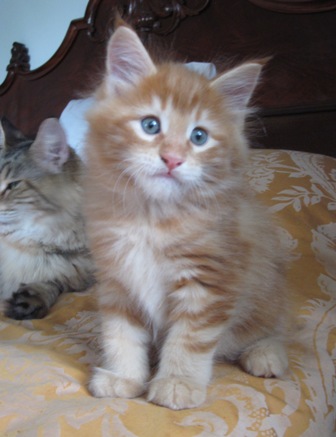 Midsummer Night (available)
65 DAYS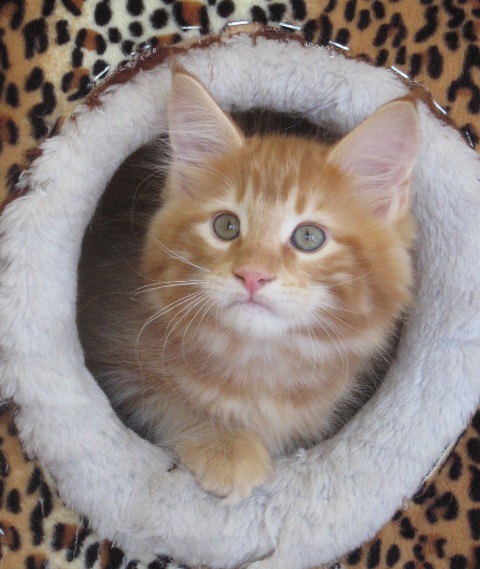 Midsummer Night (available)
He is a playful, vivacious and adorable kitten. He let us manipulate his body in anyways, he has a fantastic character!! Besides, he is so pretty - has a squared muzzle with strong chin, nice profile and his body colour is very warm red with nice pattern.
90 DAYS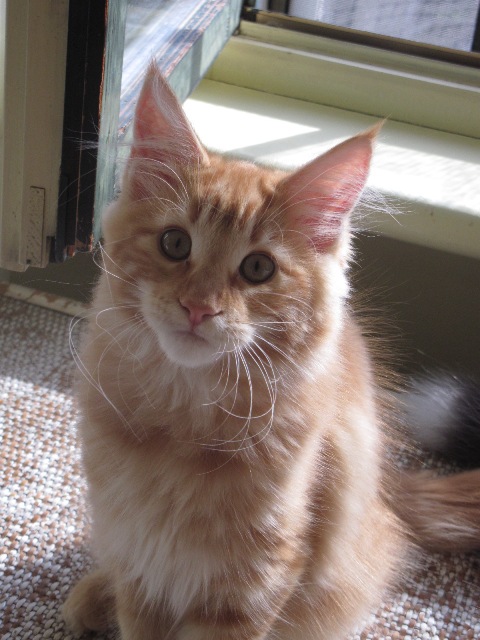 Summer grows wonderfully !! Very healthy with thick boning + excellent character. (AVAILABLE)
120 DAYS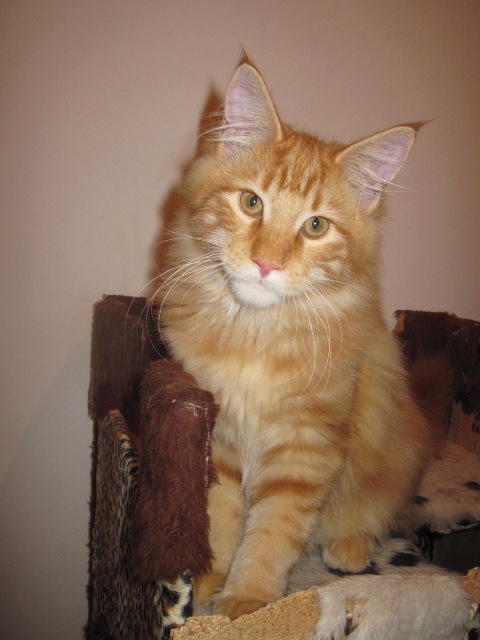 Summer is waiting for a nice family to enjoy his hole life !! (available)