Zora and Eric's kittens were born on 7th June 2005. There are four: two brown classic boys and two brown classic torbue girls.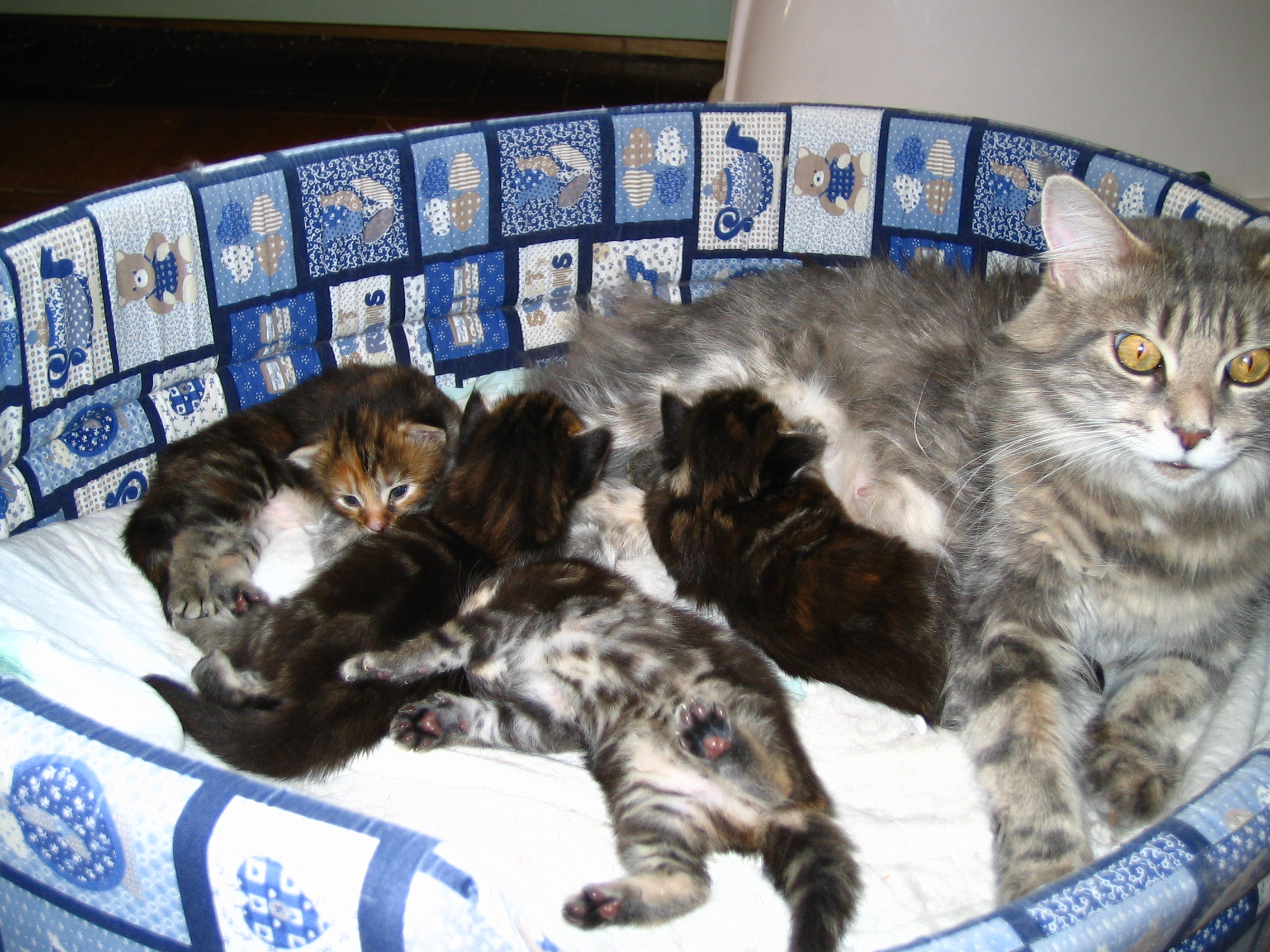 photo at 3 weeks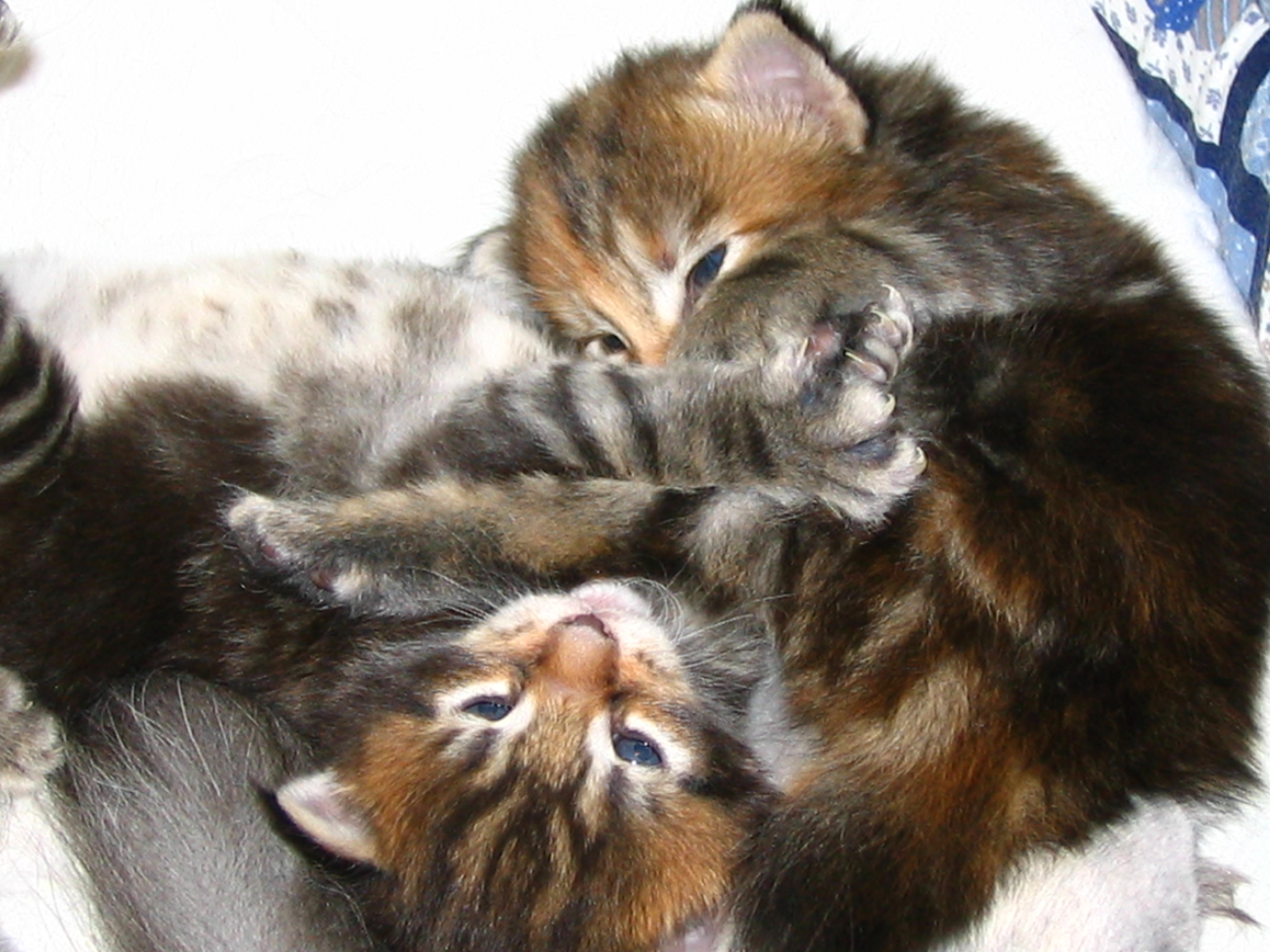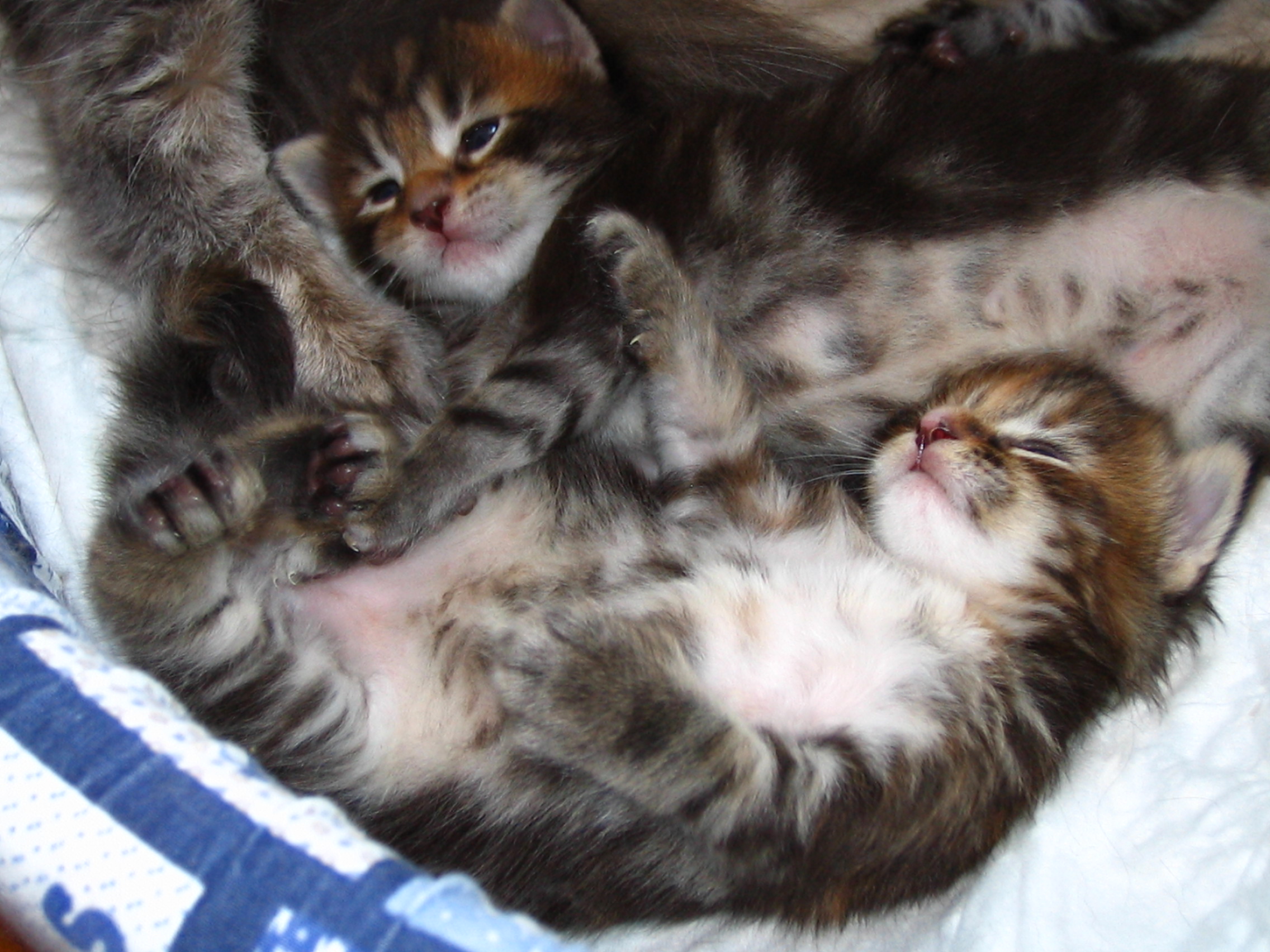 photo at 55 days

PHOTO AT 4 MONTHS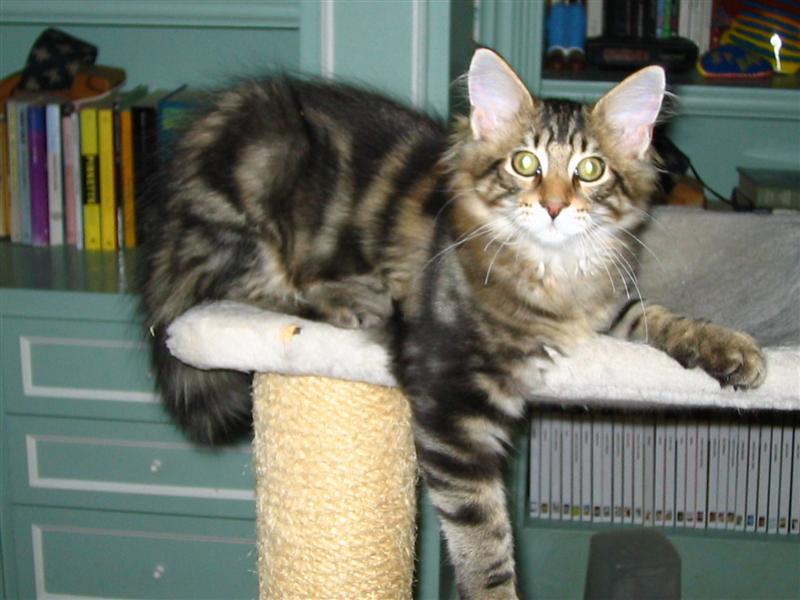 "PIXEL" (as a pet) placed
He is the biggest kitten in the litter (4kg!!). He is sweet, playful and cuddly.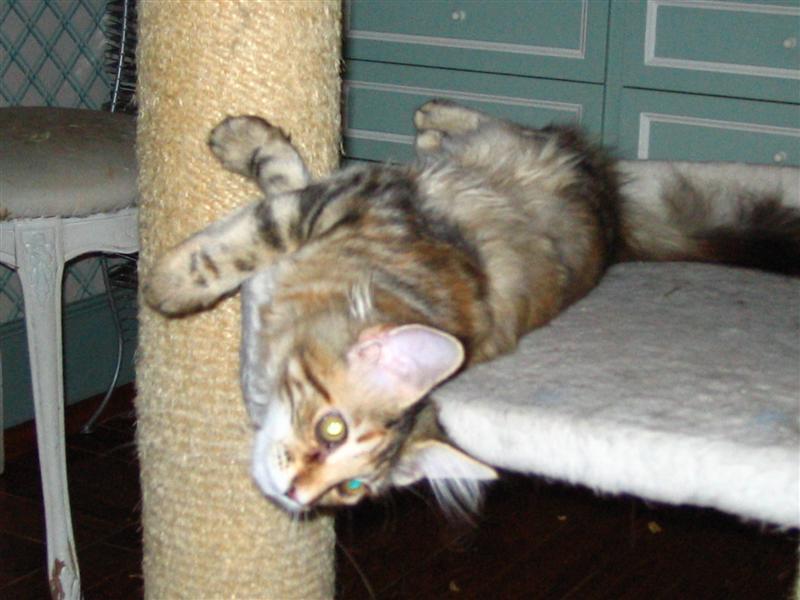 "PIN-UP" (as a pet) Placed.
She is a wonderful brown torbie. She is extremely sweet and very elegant.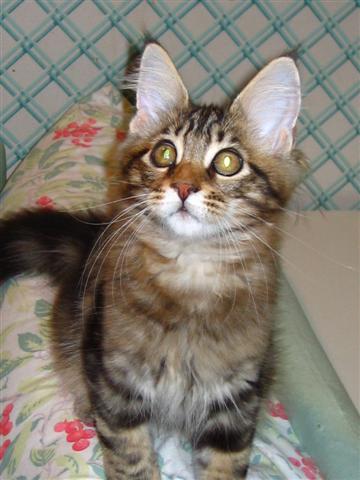 "PRELUDE" (show/breed cat) placed.
He is a high-quality kitten. He has large and well positioned ears, a squared muzzle, very long body and tail. He has a beautiful, well contrasted classic body design. Besides, his character is exceptional, he is always playing. He is a very promising cat, like his Dad.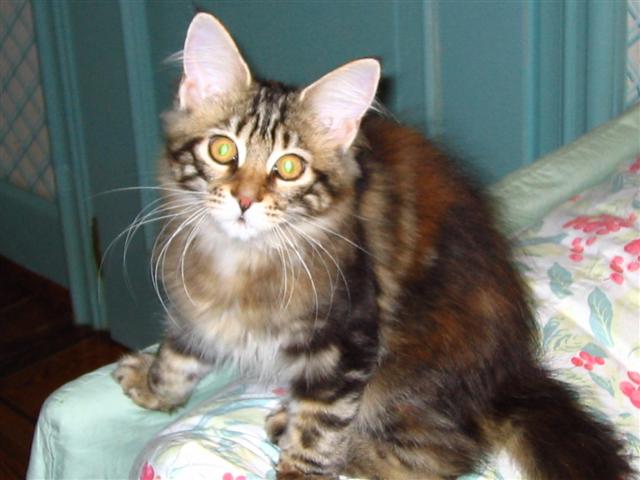 "PAPER MOON" (as a show/breed cat) placed
Paper Moon is a very friendly cat. She is always close to us purring incontinuously. But she is playful very vivid girl. She has large expressive eyes as like her mother. She has also a wonderful warm colored torbie coat.Now she is living in LION HEART cattery in Italy.